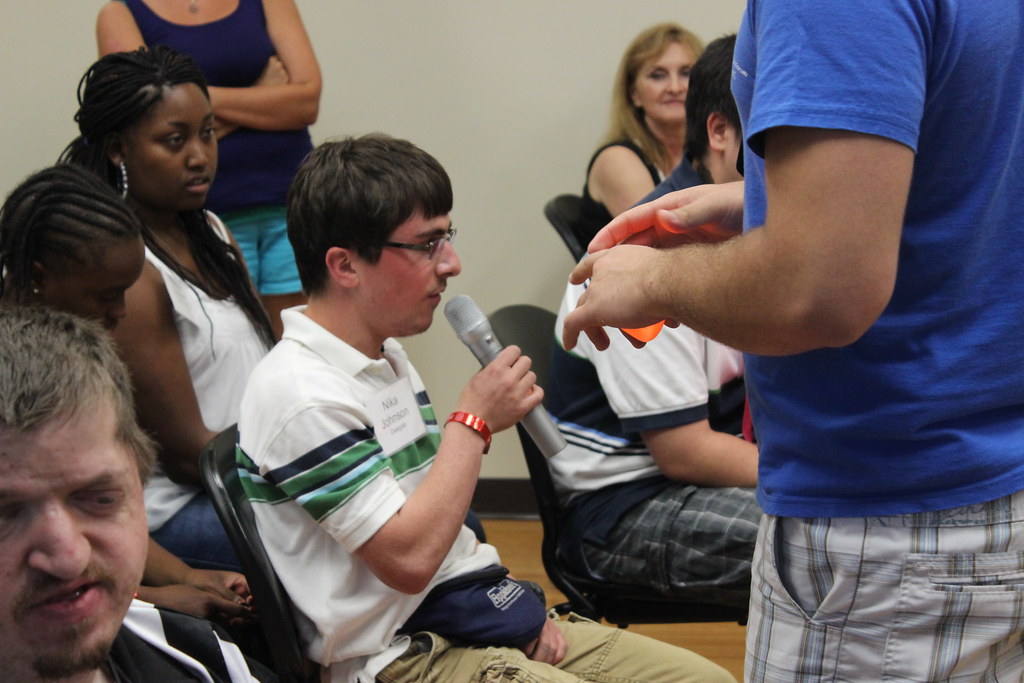 Mon, 04/13/2020
How will your school district ensure that students with disabilities can fully and meaningfully participate in the new student-led civic engagement projects at 8th grade and high school? (Includes students receiving support through Special Education and 504 plans and other diverse learners.) Draft implementation plan. Address 2018 legislation and DESE guidance for implementation. Complete district readiness assessment prior to workshop.
Audience and Grade Level
Teachers, Grades 4 - 12 
Credits
10 PDPs will be awarded to participants upon completion of this training, including readiness assessment and action plan.
Date and Location
April 13, 2020, 8:30am - 3:30pm at Hudson High School.
**Participants from Hudson Public Schools may attend the training for free. Please use the code Hudson2020 when registering.
Cost and Registration
The cost of the training is $40. Lunch will be provided. Training cost is reduced thanks to support from the Library of Congress Teaching with Primary Sources Program.
Registration Deadline: April 6