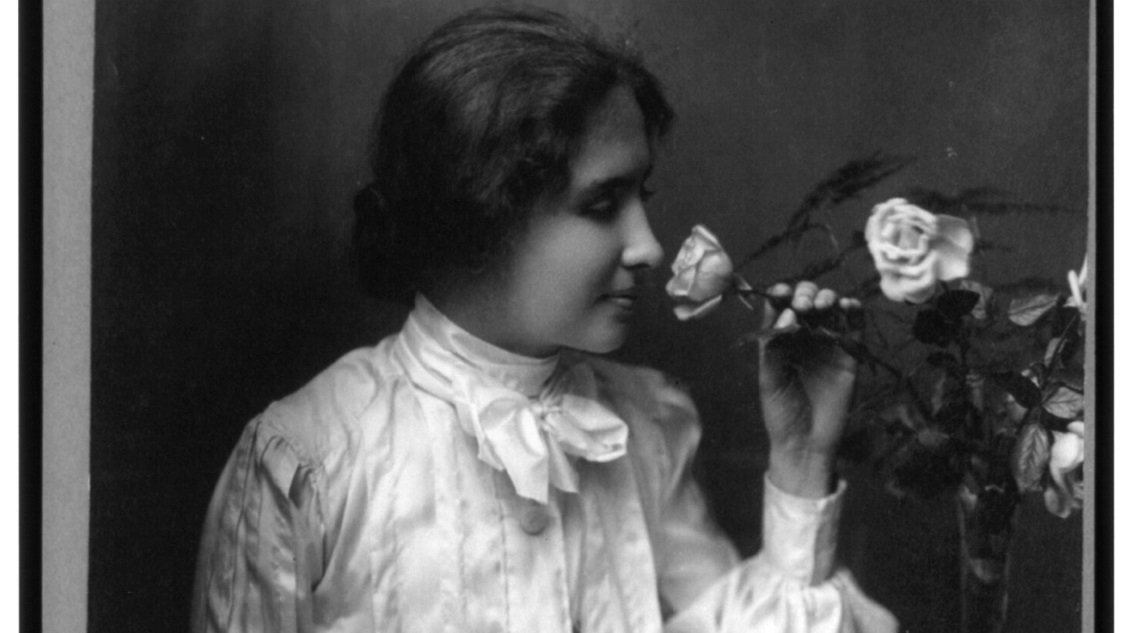 DISABILITY HISTORY THROUGH PRIMARY SOURCES
The integration of the history of people with disabilities into the curriculum benefits all students. Recognizing the many roles of people with disabilities across time can be especially powerful for students who struggle in their own lives. Students engage when they connect with history that reflects THEIR experiences. Furthermore, disability history is increasingly recognized as vital to a full understanding of U.S. history, including in the 2018 Massachusetts standards.
Primary sources from the Library of Congress, the Disability History Museum, and other collections can provide entry points and deepen exploration into historical events. Primary sources add immediacy, such as the faces in a photograph, the emotional tone of a drawing or song, or the complex look of a handwritten document. Documents from multiple points of view can illuminate conflicting ideas and events. Varied media, including maps, oral histories, published reports, and graphs offer many options for connection and investigation.
Model Lessons
This site offers a variety of inquiry-based, teacher-designed lessons that demonstrate strategies to enliven historical content through engaging learning activities–and incorporating a rich mix of primary sources. The Inquiry Strategies page on this site offers in-depth explanation of how to incorporate inquiry into teaching diverse learners. In particular, the site features the following lesson plans and primary source sets that align Disability History with common U.S. History topics.
Emerging America – Here are a few sample source sets and lesson plans:
Primary Sources on Disability History
Explore Disability History –including a brief overview of the topic–in this primary source set from Emerging America.
The Library of Congress offers many relevant collections. Start with these portals.
The wholly online Disability History Museum offers hundreds of primary sources, background essays, and other resources. The museum examines the people, lives, and institutions of disability from the founding of the nation to today. Looking across disabilities and ages, the site aims to help all users deepen understanding of variation and difference in national and community life. http://www.disabilitymuseum.org
Crossover Themes of Disability History
State history standards and textbooks across the U.S. commonly emphasize a similar structure of topics in history. Even in states that do not yet make Disability History explicit, the following themes offer places where teachers can integrate key moments and concepts of Disability History.
Founding of Schools and of Asylums – (1820-1860) Antebellum Reform Movements
Civil War Veterans – (1861-1900) Impacts of Civil War / Growth of Federal Government
WWI Veterans – (1917-1932) Progressive Era / Propaganda / Impacts of WWI
Social Security Disability – (1933-1977) Progressive Era / New Deal / Responsibilities of Private Sector vs Government
Disability Rights – (1962-1990) Cold War Era Social Protests
From Homes to Poor Farms (Pre-History – 1900) – People with Disabilities in Traditional Communities
Selected Publications and Collections on Disability History
Disability History/Archives Consortium

Online collections include:
The Disability History/Archives Consortium is a national collaboration that aims to promote the integration of collections, preservation, access, and the development of education resources about disability history broadly defined. Published quarterly, each edition features news from leading local, state, and national museums and archives with collections on disability history, including those listed above.

DHAC – Disability History/Archives Consortium Newsletter
Other Selected Publications on Disability History
Readings to introduce key concepts of Disability History.
Emerging America built this digital resource to provide ongoing support for K-12 teachers of history, social studies, and humanities to challenge and nurture struggling learners. Sign up for the fully online Accessing Inquiry for Students with Disability through Primary Sources course.