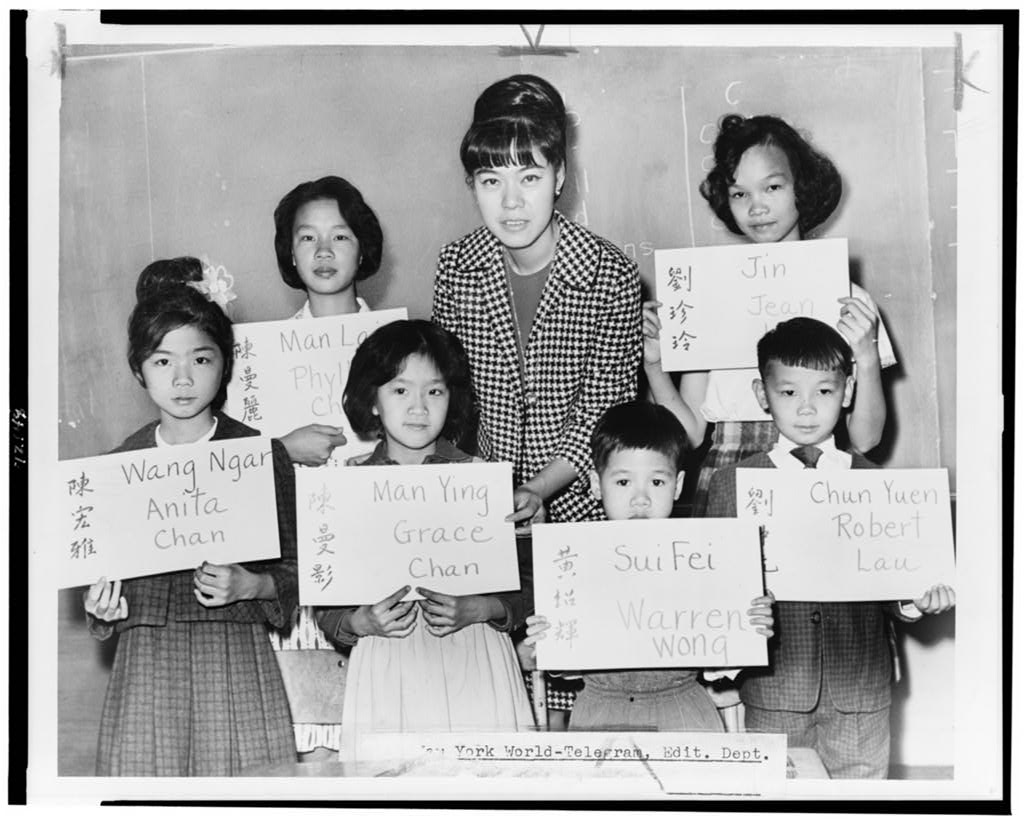 IMMIGRANT HISTORY THROUGH PRIMARY SOURCES
The Emerging America – Accessing Inquiry approach to making history and social studies accessible to all learners emphasizes the importance of showcasing the historical contributions of people with related challenges, including the challenge of being an immigrant.
Students engage when they connect with history that reflects THEIR experiences. For English Learners, seeing the contributions of new immigrants to U.S. history, seeing how immigration has been both a dynamic force and a topic of public debate, and learning about individuals whose civic contributions were not diminished by the circumstance of being a new speaker of English are important motivators in the study of history.
For all students, learning about the contributions of new immigrants to American history is valuable. In addition, recognition that early colonists were themselves immigrants to North America, seen as newcomers by indigenous people and the Native nations to which they belonged, informs the understanding of American immigration.
Immigrant history is increasingly recognized as vital to a full understanding of U.S. history, including in the 2018 Massachusetts standards. See below for examples of standards-aligned primary source-based lessons.
Model Lessons
Emerging America offers a variety of inquiry-based, teacher-designed lessons that demonstrate strategies to enliven historical content through engaging learning activities–and incorporating a rich mix of primary sources. In particular, the resources section features the following lesson plans and primary source sets that align Immigrant History with common U.S. History topics. Here are a few sample source sets and lesson plans:
Find more lessons through the Teaching Resources Library Search Tool.
Global Boston: Global Boston is a digital project chronicling the history of immigration to the Boston region since the early nineteenth century. Examining different time periods and ethnic groups, the site features capsule histories, photographs, maps, documents, and oral histories documenting the history of a city where immigrants have long been a vital force in shaping economic, social and political life. An excellent class project would be to develop a comparable set of resources for their own region or city.
Primary Sources on Immigrant and Language-Learner History
The Library of Congress has an archive on Immigration in the Teachers: Classroom Materials: Themed Resources section of their website. Their primary source sets and lesson plans offer historical material, and examples of lesson plans that encourage students to connect their own family's or local region's immigrant history with the lesson. The Exhibitions and Presentations links hold still more resources, some particular to particular immigrant groups.
Crossover Themes of Immigrant History
State history standards and textbooks across the U.S. commonly emphasize a similar structure of topics in history. Even in states that do not yet make Immigrant History explicit, the following themes offer places where teachers can integrate key moments and concepts of Immigration & Immigrant History.
Geography and specific communities
Colonization and European immigration
Wars with local nations, forced migration and enslavement, slave trade
Industrial Revolution
Eugenics (specifically focuses on immigration)
World War I and II
Korean War, Vietnam War, later wars
Economics, Labor
Other Selected Publications on Immigration History
Race, Whiteness, and U.S. Citizenship: US v. Ozawa, 1922. 1-minute intro from PBS Race 2012: A Conversation about Race in America. Case, US Court of Appeals, Ninth Circuit, 1922.
---
Emerging America built this digital resource to provide ongoing support for K-12 teachers of history, social studies, and humanities to challenge and nurture struggling learners.