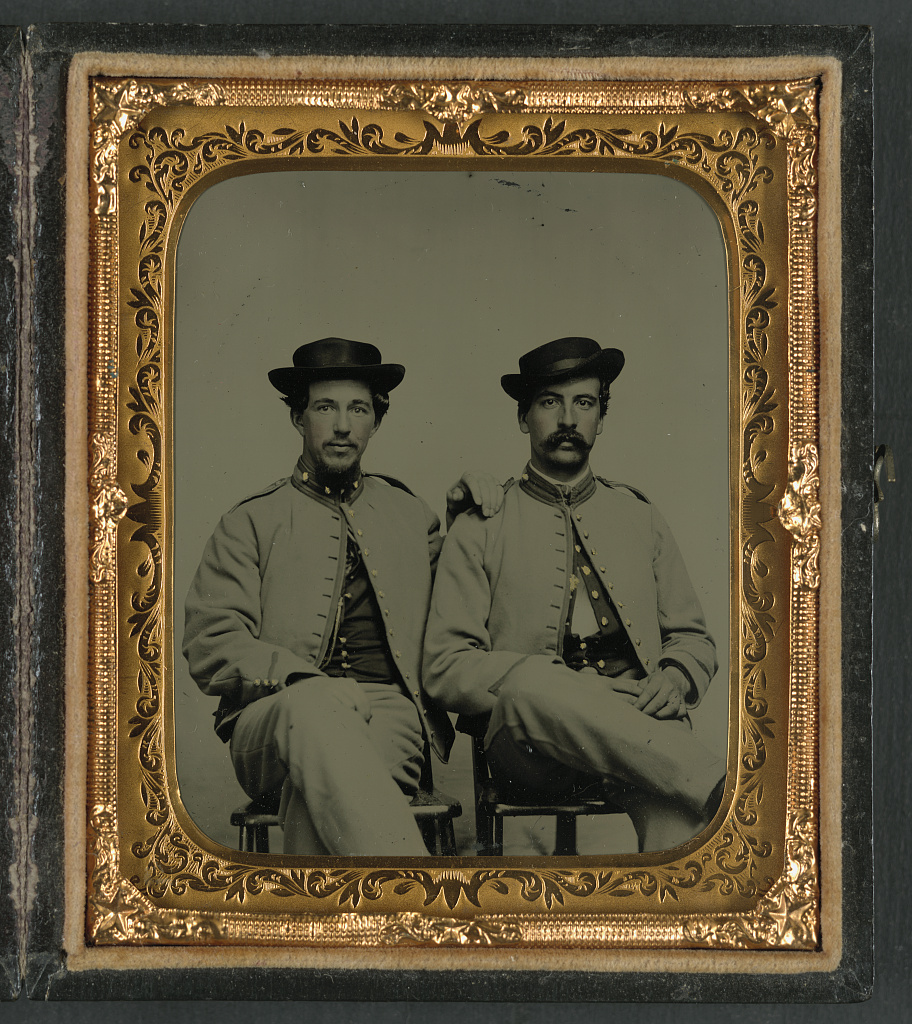 The Invalid Corps, later called the Veteran Reserve Corps, was authorized by United States Secretary of War Edwin Stanton's General Orders No. 105 on April 28, 1863. It was a time during the Civil War when the Union had difficulty recruiting soldiers. Abraham Lincoln addressed that need in January 1, 1863 in the Emancipation Proclamation, which called for the enlistment of African American soldiers. Congress also passed the Conscription Act of March 3, 1863, the first mandatory military draft in U.S. history. The Invalid Corps was a third policy to expand the pool of available men. By the end of the war, 60,000 soldiers, who had become, "unfit for active field service on account of wounds or disease contracted in the line of duty," but who were still "meritorious and deserving," served in this new branch of the army.
Disability had to be documented by a physician's inspection. Soldiers who were approved by the doctors did not return to the front lines. Instead they served in other important roles. They were organized into two battalions. Soldiers who had relatively slight disabilities, manned the defenses of Washington, D.C. and guarded Confederate prisoners-of-war held in Northern camps, in the First Battalion. Soldiers with more serious disabilities served as cooks, orderlies, and nurses, usually in hospitals, in the Second Battalion.
Though recruiting posters called it a "Corps of Honor," the uniforms assigned to the Invalid Corps suggested a second-class status. Instead of dark Union blue, Invalid Corps uniforms were light blue. Despite their important service to the Union war effort, the Corps faced, what one historian called, "an undertone of ridicule." Such a level of stigma suggests the mixed meanings of disability in nineteenth-century America.
---
Sources:
Lande, R. Gregory. "Invalid Corps." Military History 173 (June 2008): 525–28.
Massachusetts Adjutant General's Office. "Massachusetts Enlistments in Veteran Reserve Corps (Originally the Invalid Corps)." In Massachusetts Soldiers, Sailors, and Marines in the Civil War. Norwood, Mass.: Norwood Press, 1933.
Private William Liming of Co. B, 21st U.S. Veteran Reserve Corps Infantry Regiment, and unidentified soldier in same uniform, [1862-1865], Library of Congress.
"Invalid Corps!" Poster, New York Historical Society, [1863-1865].
Pelka, Fred, ed. The Civil War Letters of Charles F. Johnson, Invalid Corps. Amherst: University of Massachusetts Press, 2004.
Townsend, E.D. "General Orders, No. 105." War Dept., Adjutant General's Office, 1863.
Townsend, E.D. "Veteran Reserve Corps Bureau." (1865).  In Official Records of the Union and Confederate Armies, V: pp.543-568. III. Washington, D.C.: Government Printing Office, 1902.
Relevant Date(s)
1863-1869