The Story of our Partnership
The Significance of the Steamboat Barnet
The story of the Steamboat Barnet provides a window into the importance of the technological and transportation improvements that contributed to the growth of industry in the Connecticut River Valley. The Barnet's story is important because it reflects the unfolding of the bigger story—that of the nation's transition from self-sufficient rural economies to full market economies. In the first quarter of the nineteenth century, people in the Connecticut River Valley were no longer producing goods solely for their own use or for mere local distribution. They began to ship their products over great distances. New transportation systems were fueling the growth of market economies.
As the nineteenth century wore on, public leaders debated the role of the federal government in the nation's economic development. Some argued that the federal government should direct and fund the development of a robust infrastructure to support economic growth. Others disagreed, particularly Southerners who could rely on their river systems to transport their cotton to distant markets. Despite growing sectional differences, "internal improvements at public expense"—a network of roads, canals, and bridges—turned out to be essential to the young nation's ability to compete with the mature, established economies of Europe.
Private business funded many of these improvements, and this, as the Barnet's story suggests, illustrates the entrepreneurial spirit of the times.
We worked with teachers throughout the creation of this website to focus and refine our vision of the Steamboat Barnet: Emerging Industrialism website.
Bringing the Vision to Life: Acknowledgments
This site exists due to the tireless work of the Educational Collaborative research and design team.
Rich Cairn, Director of the Emerging America: Teaching American History (TAH) Program led the team
Suzanne Judson-Whitehouse, Assistant Director of the Emerging America: TAH Program supported Rich and assembled many of the exhibit's pieces
Meghan Gelardi-Holmes, former Assistant Director, did much of the preliminary work on the website
Guy McLain of the Lyman & Merrie Wood Museum of Springfield History, Maggie Humberston, and Wendy Somes provided access to the Lathrop letters and were the inspiration for the project. Their research assistance and support made it possible
Patty Hogan-Cerasuolo, History and Social Studies teacher at Minnechaug Regional High School in Wilbraham, Massachusetts, brought her extensive classroom expertise to writing the teacher's and student's introductory essays and developing the lessons. Other teachers working with source materials over the course of several workshops provided additional inspiration and valuable feedback.
Dave Hart and Matthew Mattingly from the UMass Amherst Center for Educational Software Development used their familiarity with local history and their experience with online learning to create the interactive map
Chris Sparks, Lucia Foley, and Masci Web Design used their technical skills and imaginations to breathe the project into life
Cecelia Buckley and the Professional Development Department of the Collaborative provided the platform on which we built
Finally, Congressional support for the U.S. Department of Education made the Teaching American History possible, providing vital support and funding for the project
The Collaborative for Educational Services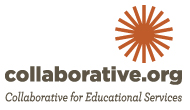 Lyman and Merrie Wood Museum of Springfield History

Center for Educational Software Development